Please Note: The news items listed here are dated. Therefore, some activities may have already happened. Please check dates carefully and always go to our homepage for the correct time and location of meetings.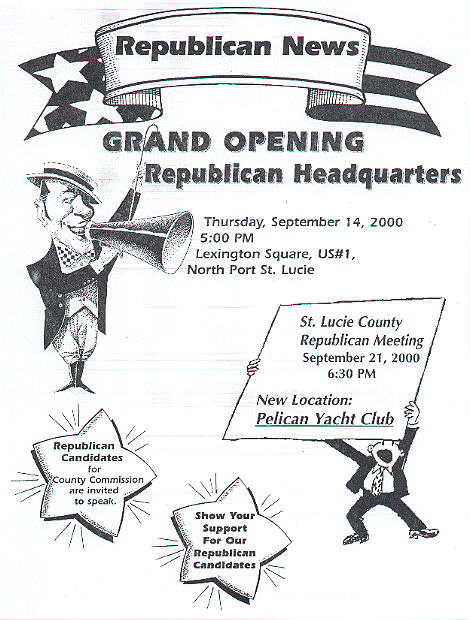 ---
SLCRC Home/ Join Now!/ Photo Album/ Sign our Guestbook/Club Gear
Republican Links--Vote in our Presidential poll!