SLCRC -- Online Worldwide
Welcome to our club's website. Have a look around and learn a little about us. Then, please plan to come to a meeting or other activity where we look forward to welcoming you in person.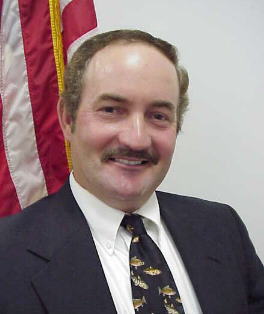 President's Message
What a great time to be a Republican! With a clear message appealing to all Floridians, Jeb Bush and other Republican leaders swept the polls two years ago, achieving a first for the Sunshine State: a Republican Governor and a Republican Legislature. Now, Jeb's brother, George W. Bush, leads our nation and a Republican Congress, and the close ties the Sunshine State has with the White House will be of benefit to all.
The next year could be the most challenging, though. Even after liberal media sources admitted that President Bush won the election in Florida by thousands of votes, democrats feel slighted and are gearing for a fight. That's why we need your help.
You can make a difference! But how? First, vote in every election. Second, join a local Republican club.
As a member of the St. Lucie County Republican Club, you'll have many opportunities to talk with your elected officials, and can lend valuable support in local, state, and national elections. But above all, you'll be meeting and working with friendly people of all ages determined to lead their community toward a future of peace and prosperity. Come, join us !
--Kenny Hogan, President



SLCRC 2001 Officers and Directors
President: Kenny Hogan
Vice President: George Kavanagh
Secretary: Mimi Brown
Treasurer: Joe Finnegan
Past President: Hal Roberts
Directors:
John Gisler
Frannie Hutchinson
Frank Lillo
Bill Minton
Bev Rushin
Kay Sigler


---
Join Now!/ SLCRC Home/ Photo Album/ Guestbook/ Newsletter/ Club Gear
Republican Links--Vote in our Presidential poll!